Coaches
---
Tim Floyd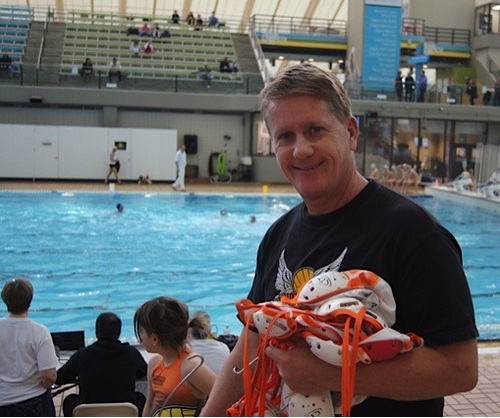 Head Coach
Profile:
Teacher Edmonton Public School Board
Head Water Polo Coach - Thunderbirds Water Polo Club
National Level III Coaching Certification
Edmonton Master Swim Club: Canadian Gold Medal Champion 2015 & 2016
35 years of Water Polo Coaching experience
History/Accomplishments:
Founder/ Head Coach Thunderbirds Water Polo Club - 2004 - Present
Water Polo Coach Edmonton Water Polo Club (Tsunami) - 1988- 2004
Developmental Water Polo Coach some past athletes:
Sport is 'fuel' for the soul;
It should be available to everyone, regardless
Of their age, size or ability!
The love of sport needs to be shared;
Athletic ability, Respect, Team work, Confidence, Friendship
And a sense of community will follow.
Introduced age group water polo in Edmonton with co-coach Nelson Lai
Swim Coach Royal Glenora Swim Club - 1978- 1986
Founder/Swim Coach Huma Swim Club - 1987- 1991
Swim Coach Ross Shep High School - 1980 - 1990, 2014/2015
Water Polo Coach Ross Shep High School - 1980 - 2012
The Water Polo team won the greatest number of City Championships, of all sport teams at Ross Shep, 2014 Championships - (water polo was eliminated from all Edmonton school athletic programs in 2012)
Canadian Olympic Women's Team - Jana Salat

Canadian Junior Women's Team - Merin Oleschuk

Canadian Universaide Men's Team - Luke Murtha

Numerous accomplished athletes on University scholarships or playing in Canada &USA
---
Sergio Gonzalez Duarte

Assistant Coach
Sergio is entering his second year with the Thunderbirds Water Polo Club. He is responsble for leading the clubs U12, U14 and U16 Boys teams. He will be instrumental in implementing our community based programs and growing the sport of water polo in Edmonton and the surrounding area. Sergio has completed his Competitive Coaching Certification and recently participated in the Water Polo Canada Summit in Montreal where he attended the Advanced Competitive Coaching Course.
Sergio is a highly experienced coach and has worked with multiple age group teams in Venezuela, Panama, the USA and Argentina. He was a member of the Venezuelan National Team and played in the position of center defender. He has successfully competed on both National and International levels and brings to our Club a wealth of knowledge and experience.
---
Gerilyn Yanew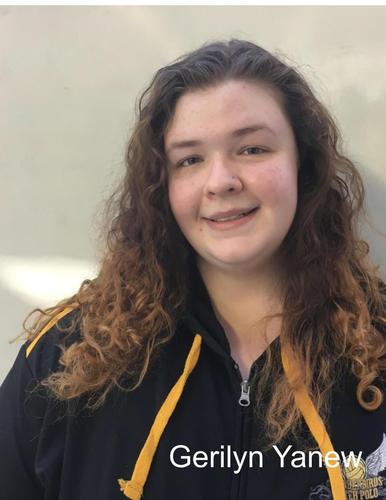 Hero/Rolemodel and why: My hero/rolemodel would be my mother. She has always inspired me to do the best work that I can and to follow my heart.
Hobbies/interests: I enjoy singing, reading, playing in bands/orchestras, and occasionally playing water polo and swimming.
Coaching philosophy: I work to make sure every athlete has fun, works hard, and creates lasting relationships with their teammates.
Experience: I played water polo with Thunderbirds and Alberta water polo from 2013 to 2017. I started assistant coaching in 2015 and became an official coach in 2017. As of the summer of 2019, I have also been coaching swimming.
Education: I graduate high school in June 2020
Favourite quote: "I have not failed. I have just found 10,000 ways that won't work." - Nikola Tesla